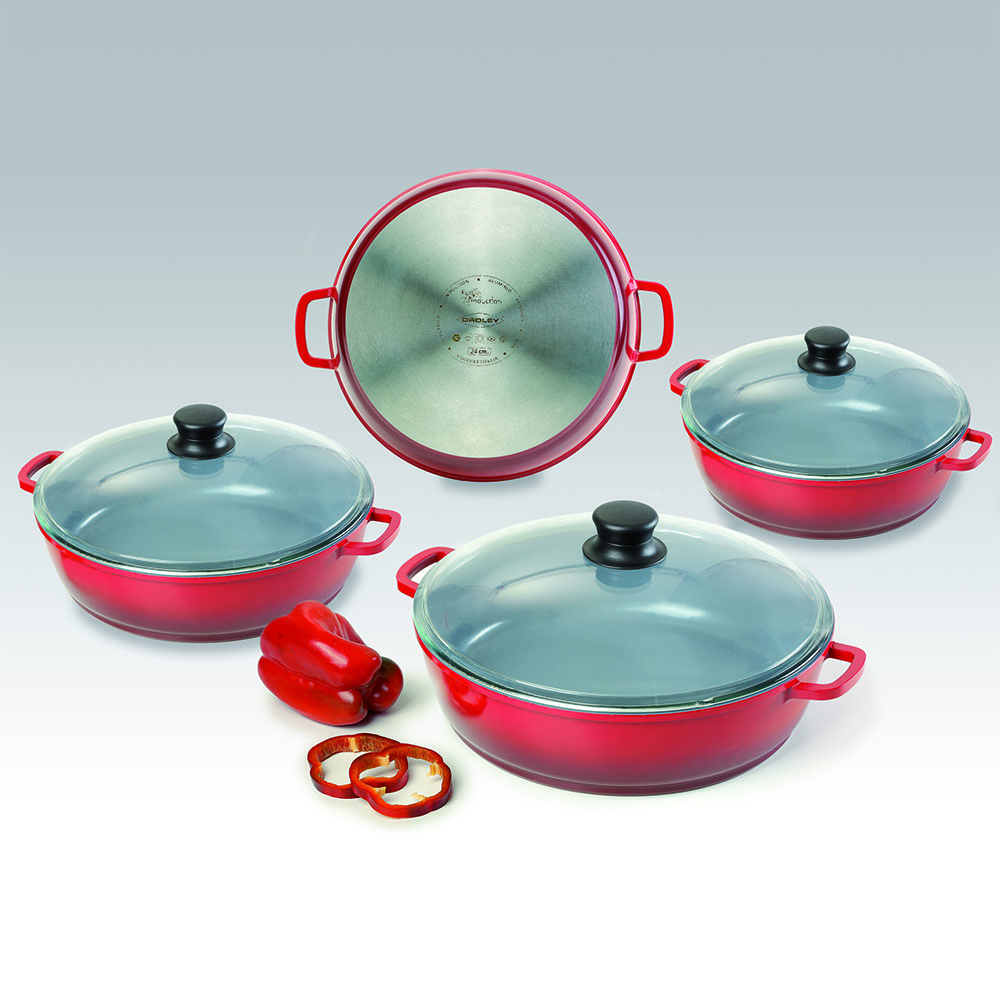 Ecofund casserole
Cast aluminum
Low casserole. GREBLON ceramic non-stick interior coating.
German warranty.
Red silicone exterior coating.
Smooth induction base. Full induction.

  32 CM. 2.2 / 5.0 mm Sides / Base
Induction cooktops are faster and more powerful than other heat sources.
Taking care of the non-stick material:
Never heat an empty pot.
Never cool it suddenly.
Never use the maximum heat level, since the pot can achieve 300 ºC, which could damage it.
Soft dish soap is enough to wash by hand or in the dishwasher.
The use of a non-stick material in the inside as well as in the outside of the die-cast aluminium cookware elements ensures a quick wash, provided that the instructions are duly followed.
Use a medium heat while cooking, since some products such as oil boil at a 180 ºC temperature, and a higher temperature is commonly not necessary.
Before using it for the first time, wash it and dry it, and then apply a thin oil coat in order to protect the non-stick material.
Do not use sharp kitchenware in the inside and avoid using metal scourers or abrasive products.
Avoid putting glass lids inside the oven at a temperature higher than 180 ºC or for extended periods of time.